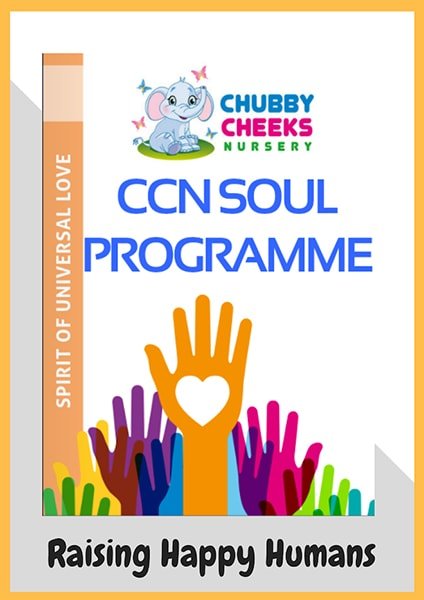 Our CCN SOUL ( Spirit of Universal Love ) Programme is devoted to nurture children with the objective of developing them as socially responsible citizens by instilling love for the environment and society in their hearts. It aims to encourage children to be empathetic and tolerant of people from diverse cultures and background and increase their self-esteem and confidence.

The Programme introduces children to various responsive projects where children learn about the world around them and participate in charitable causes and support the community around them.

Please click on the following link http://joom.ag/8xMQ to know more about our CCN SOUL Programme.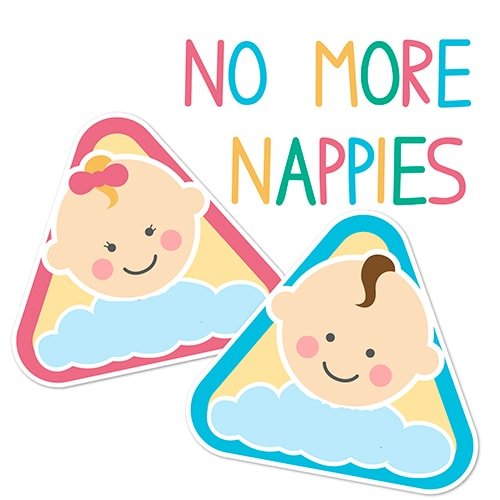 Chubby Cheeks Nursery introduces No More Nappies -A Complete Potty Training Guide program for children.
At Chubby Cheeks Nursery our staff are trained and experienced to potty train. If you feel that your child is developmentally ready to use the potty, we will endeavour to support you and your child with our No More Nappies Step by Step Guide. Please speak to the school reception for more details.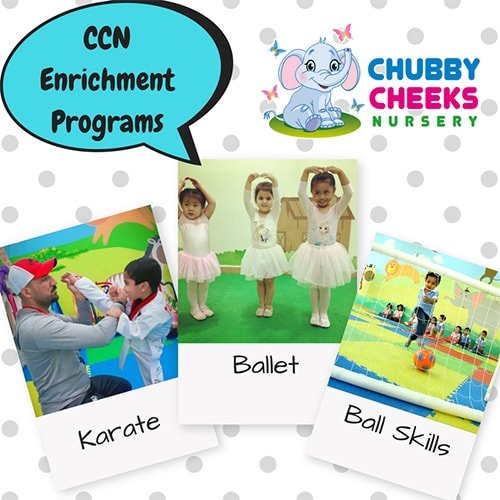 Sign up for our Enrichment Programs including Ballet, Karate and Ball Skills and explore the hidden talent in your child!
Chubby Cheeks Nursery is introducing Let's Talk – Speech and Language Development Program for children who need assistance and that little extra push to build their speech and language skills.
On parents and teachers recommendation, our expert Speech Trainer will provide individual attention to each child with a well planned Speech therapy and Language development program . This program can be availed by Half Day Boarders.
The Little Muslims Program
Chubby Cheeks Nursery is happy to announce our New Enrichment Program: Little Muslims Islamic Education Program.
This program is aimed at teaching the basics of Islam to little children in a simple, fun and interactive way. We will teach Islamic concepts through crafts, stories, rhymes, discussion etc.
The HE-ART (Happiness and Education Through Art) Program
At Chubby Cheeks Nursery, we aim to bring out the best in every child! Our unique HE-ART (Happiness and Education through ART) program encourages children to explore their creativity through various arts and crafts activities including drawing, painting, colouring, creating, exhibitions etc.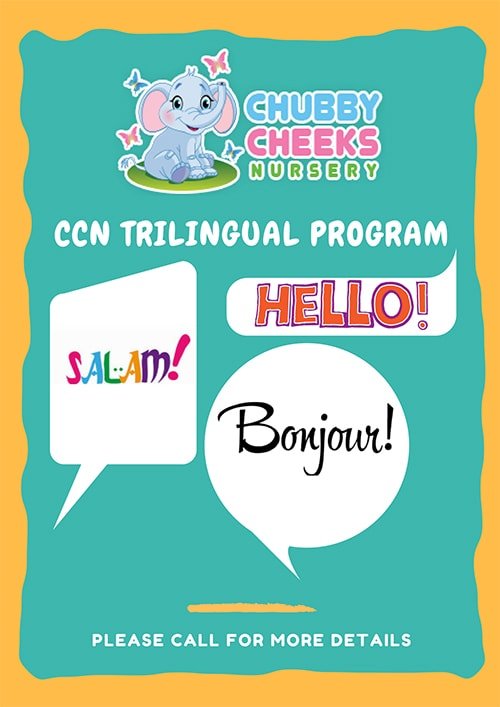 Chubby Cheeks Nursery will soon launch its Trilingual Language Development Program, Hello – Salaam -Bonjour. Focusing on vocabulary and basic words in English, Arabic and French.
Please contact school reception to enroll or know more about these programs.
At Chubby Cheeks Nursery, we actively encourage children and parents to practice Healthy Eating. We recognize the importance of healthy lifestyle and healthy eating habits in accordance with the framework ' Every Child Matters'. This program is aimed to encourage children to eat healthy food and to connect with parents to reinforce healthy behaviour in children.
At Chubby Cheeks Nursery we understand that the best time for a child to learn another language is in the first three to four years of life. According to Swedish scientists, who used brain scans to monitor what happens when someone learns a second language, learning another language can increase the size of the brain.
At Chubby Cheeks Nursery, our Arabic Language Immersion Programme introduces children to the Arabic Language in a fun and innovative manner. In addition to Arabic, we also conduct French Language Classes for our children.