Chubby Cheeks Nursery has received 5 star rating in the Jawda Quality Improvement Program, an International Quality Improvement Program for Early Years Settings, for self-development and self-improvement. This helps childcare settings improve the quality of care and education provided to children and their families in the Gulf region, and it helps families make informed decisions about childcare services. Jawda enables to raise standards in early childhood settings beyond minimum licensing requirements and achieve high levels of performance as compared to international benchmarks.
Silver Award for Nursery of the Year
Great News! Chubby Cheeks Nursery wins the Silver Award for Nusery of the Year – Northern Emirates Category at Mother Baby and Child Awards 2017. Thank you to all our parents who supported us by voting.

Indywood Educational Excellence Award
Chubby Cheeks Nursery received the Indywood Educational Excellence Award 2017 UAE chapter in Early Years Education Category. Indywood Educational Excellence Awards celebrates organizations that offer significant and consistent contribution, and whose innovation and uniqueness has inspired the field of education in UAE.
Chubby Cheeks Nursery has been awarded 1st Prize Winner as Best in Early Child Education at the Top Mums Choice Awards 2014-2015 by Mother Baby & Child Media. The award was given on the basis of voting by parents in UAE.
ISO 9001:2008 Certification
Chubby Cheeks Nursery received its ISO 9001: 2008 certification in 2014. ISO 9001: 2008 is an international standard related to quality management system to ensure a philosophy of continual improvement in all aspects of the organization.
Dubai Quality Group Award
Chubby Cheeks Nursery is an affiliate member of Dubai Quality Group which is a reflection of CCN's commitment to Quality and Best Practices. Dubai Quality Group is an organization that advances learning, promotes quality improvement and Business Excellence practices. Chubby Cheeks Nursery received the Appreciation Award from Dubai Quality Group in 2014.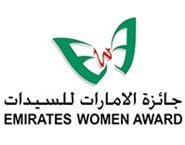 Most prestigious organization, Dubai Quality Group for her outstanding contribution towards society and early years education sector. The award dedicates itself to encouraging the country's women to play their part in corporate affairs, and to recognize and appreciate the ladies who have been successful in their respective careers/businesses.